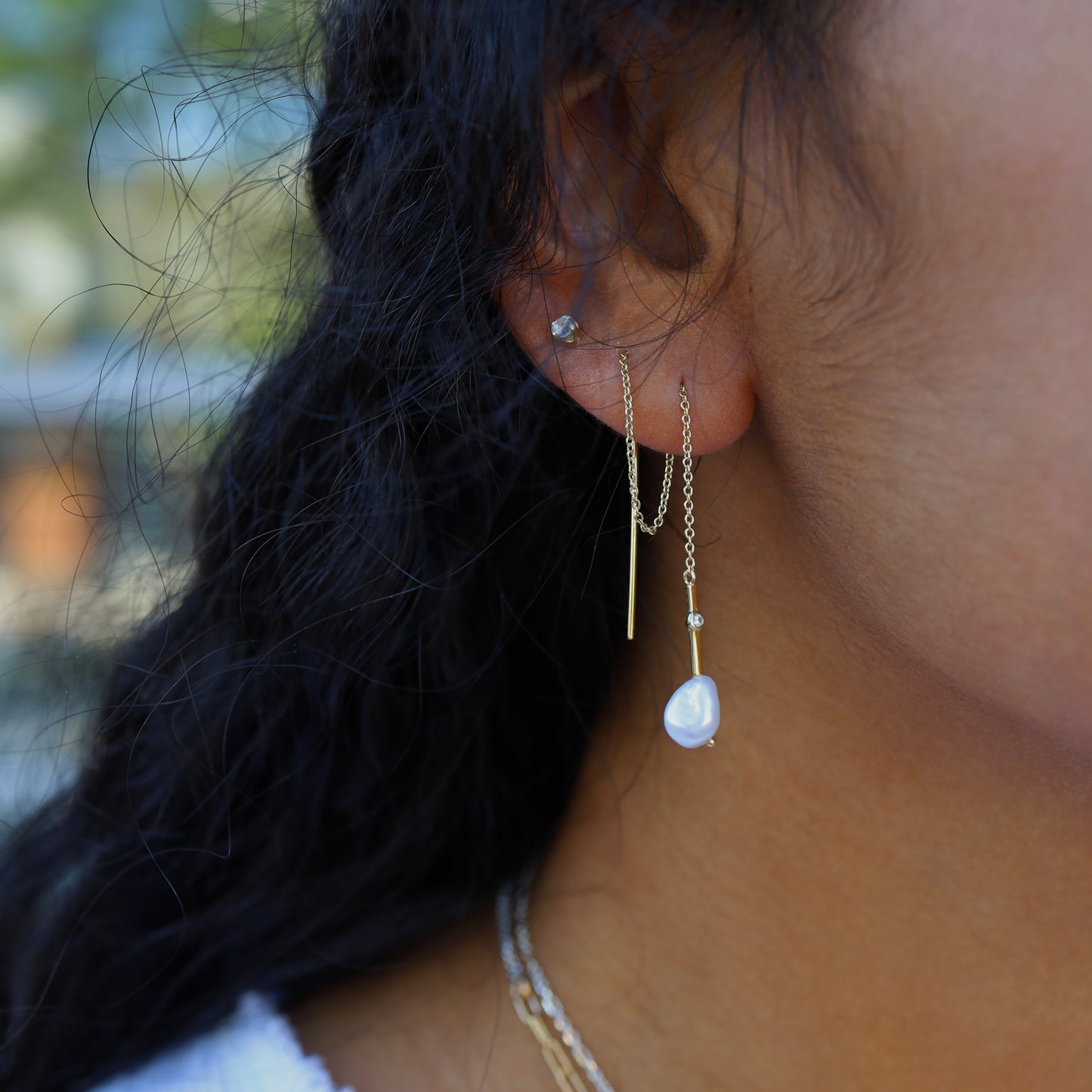 One of our top jewelry requirements for summer is for it to be easy. We're all making the most of these long days, with events, work, projects, family, vacations, and so much more. Our jewelry can be effortless for anything the day brings, multitasking for casual & fancy occasions, messy activities, dressed up nights out, business, travel, and vacation. That sounds like a lot to ask, but these fashion-forward pieces designed in London will do the trick! The key is finding a few favorites that you can mix and match.
These pieces are small, light and easy to pack & take with you, but versatile enough to create different looks from just a few items. Wear a simple piece on its own during the day, and create a statement look for later by adding more layers or switching out a piece for something with a heavier chain, longer drop, or a pop of color. Created in sterling silver with 14k gold or rhodium plating for durability, you can go for mixed metals or choose all-silver or all-gold pieces to suit your style.
 
Choose pearls, mother of pearl, and white enamel to go with everything. For some fun summery color, check out the teal enamel, turquoise stone, and sage enamel pieces. Some of our favorite designs feature padlocks, scattered stars, and sleek knots & links.
Whether you are taking your jewelry on vacation, a business trip, a day trip, or keeping it at home on your nightstand, don't forget to store it safely! Re-use your Dandelion boxes or pouches, seal pieces individually into small plastic bags, or find a pretty & functional storage box or wrap. We have some new ones with celestial designs, lovely colors, and great compartments to store your "go-to" pieces.