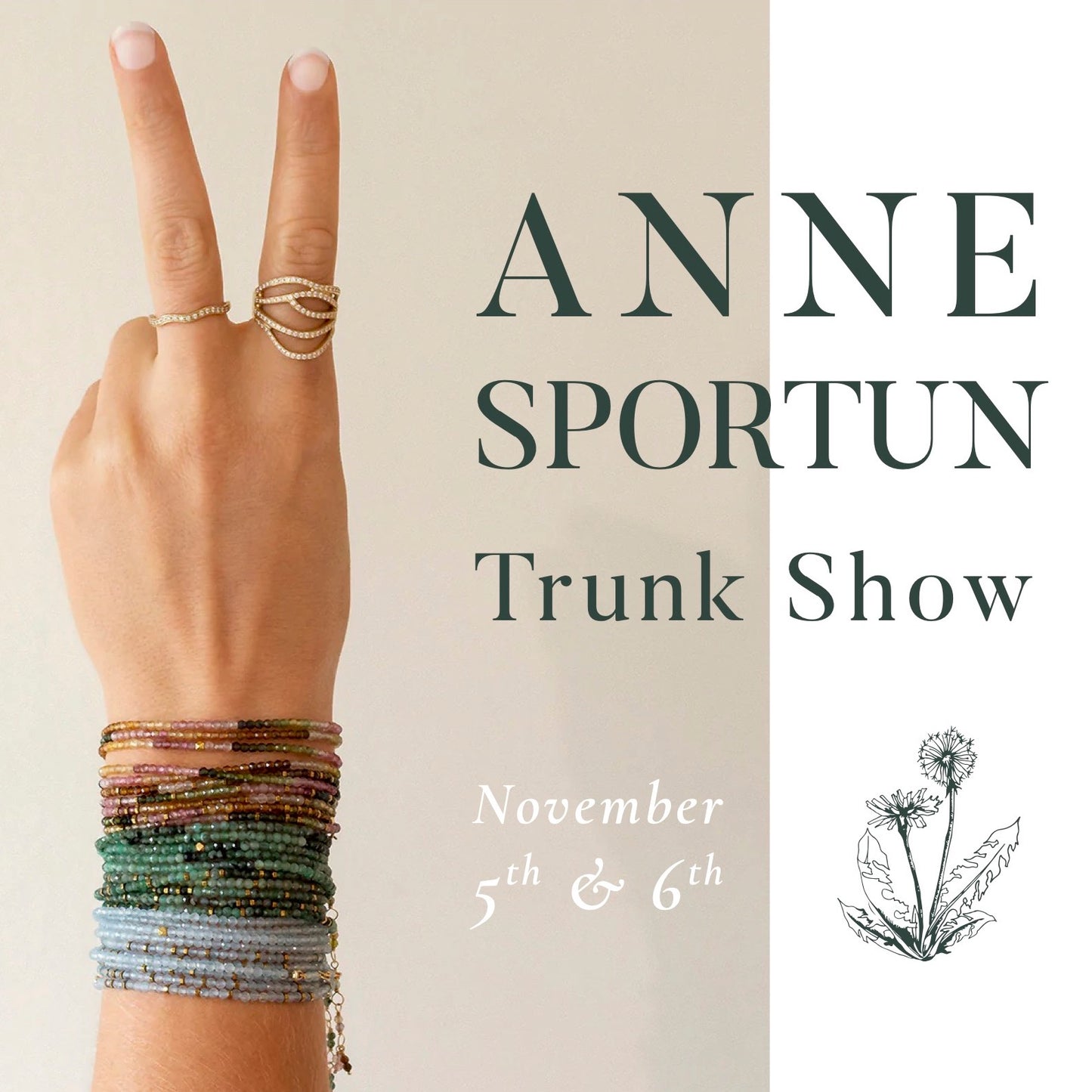 Anne Sportun Trunk Show in Saucon Valley
Save the date for our upcoming Anne Sportun Trunk Show in our Saucon Valley location on November 5th & 6th!
We are so excited to see the latest and greatest from one of Canada's most iconic jewelry designers. Her work is known for it's organic shapes, hand applied textures, quality gemstones, and meticulous craftsmanship. Each piece is of the finest quality while maintaining a subtle glamour that can be worn any day and for any occasion. Anne Sportun's collection includes everything from engagement rings to wraps & charms, with many one of a kind offerings and versatile pieces that have captivated fans for well over 30 years.
We hope you can join us November 5th-6th to see a special selecion of new pieces, limited editions, one of a kind designs, and timeless favorites!
If you'd like to schedule an appointment to shop in person or virtually, contact us by phone or email:

(610) 841-3935
sauconvalley@dandelionjewelry.com
"My work is a distillation of the world around me– those things that nurture my soul. The tranquility I find in nature feeds a deep creative well from which I can draw. I seek to recreate the subtle dichotomy of nature's perfect irregularities, and honour that every day is precious." – Founder, Anne Sportun