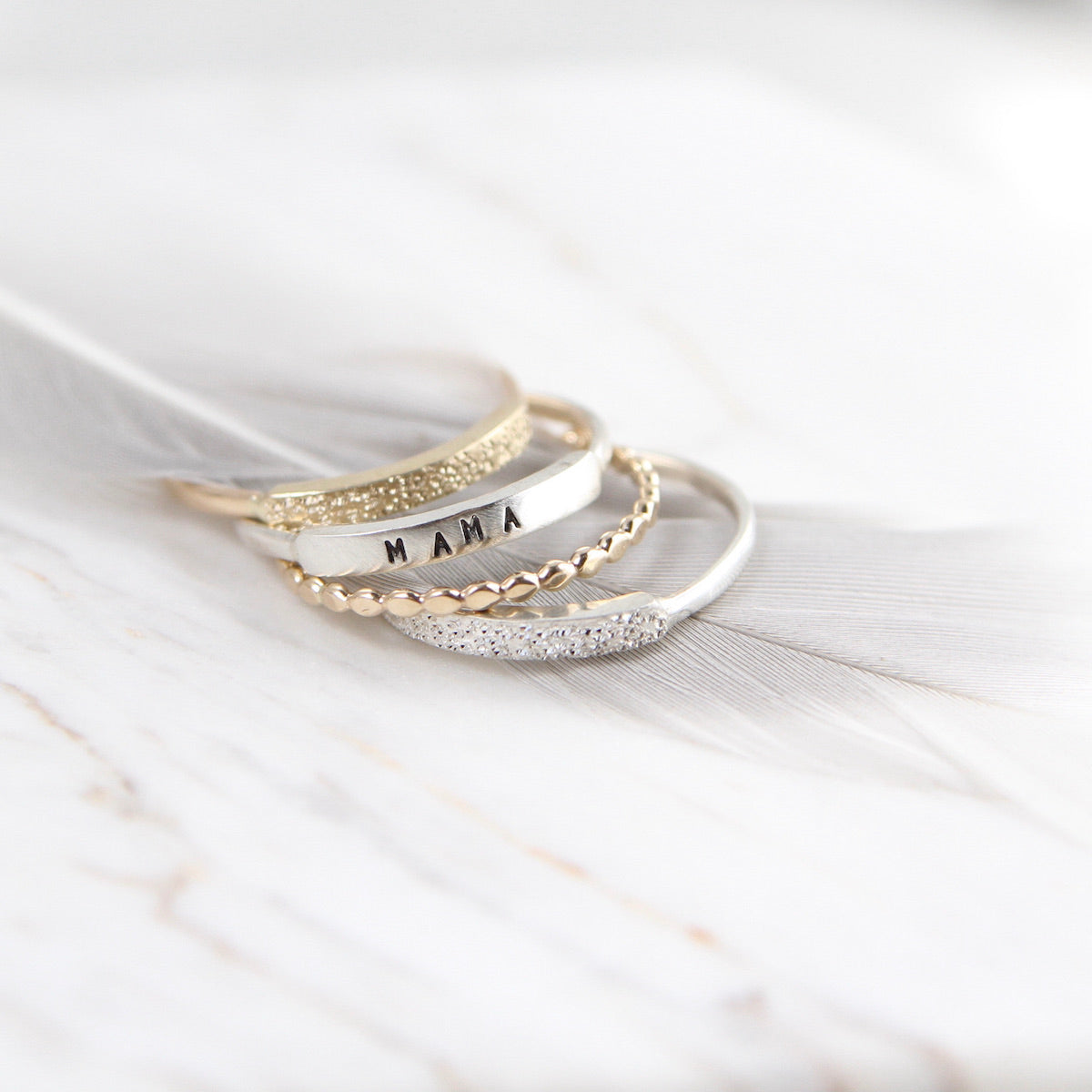 Christina Kober Designs is a female founded, run & focused company creating handmade, delicate jewelry in their Georgia studio.
"We are inspired by what it means to be a woman - confident and vulnerable, strong and sensual, capable and thoughtful. Because some days you feel like a badass woman and others days you need to be reminded of your worth."
Christina Kober started creating her jewelry line in 2007 in her studio apartment. "As Christina tells it, because the kitchen was so small, she could either cook or make jewelry, but not both - so some weeks she cooked and other weeks, she made jewelry. Inspired by the idea of telling a story through the jewelry that you wear, Christina set out to design simple but thoughtful pieces, many of which could be customized with an inspiring message."

Clean and delicate, her pieces are brought to life by the meaning they hold for the wearer. The simple and intentional designs are perfect on their own or easily mixed with your other everyday jewelry. With offerings in sterling silver, 14k gold, and high-quality gold plating, the range of styles and textures is delightful! Soft brushed silver and "diamond-dusted" sparkly texture create subtle contrasts, while hand stamped messages can reflect your mood or a personal meaning.
"We believe HANDMADE TAKES TIME - focusing on the little details, craftsmanship and quality. We believe IN SUPPORTING ONE ANOTHER - as a company, as customers, as individuals - to help each of us truly value our worth and strength.We believe EVERY EXPERIENCE AND INTERACTION SHOULD BE A POSITIVE ONE, wrought with inspiration, respect and kindness."