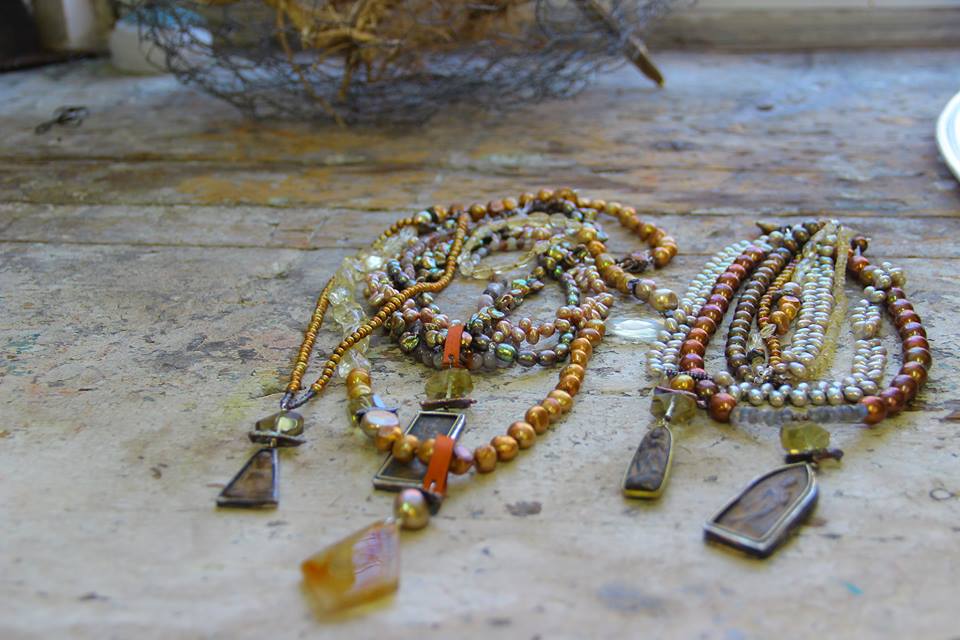 Lorri Primavera Trunk Show
We are so excited to be hosting a Lorri Primavera trunk show at Dandelion Ardmore. Lorri dove head first into the world of at a very young age. Getting inspiration from her father who was a furniture maker helped her passion for jewelry making unfold.
We are so pleased to announce our first ever
Lorri Primavera Trunk Show
in Dandelion Ardmore this month!
Lorri Primavera dove head first into the world of art at a very young age. Her father was a furniture maker and it was spending endless hours in his studio watching him work and helping him create, that her passion for making began to unfold.
Lorri continued to study art, receiving a fine arts degree in sculpture and jewelry from a liberal arts university in the midwest. In 1997, along with two other artists, she co-founded Heron Studios. The studio is a working artist community in a fabric mill building from the 1800's. Today, the studios houses over 20 artist's studios and continues to grow. The studio has kept her connected to many mediums but has also directed her focus to create a unique jewelry line.
"My process is intuitive and begins with shape and color but is ultimately about the wearer and how they will feel in one of my pieces. I strive to create jewelry that will rise above trends and have a lasting aesthetic. What I love most is when people tell me how good they feel wearing one of my pieces. It is a very intimate process from start to finish."
Friday August 26th - Sunday August 28th
Join us for this very beautiful and very special event!