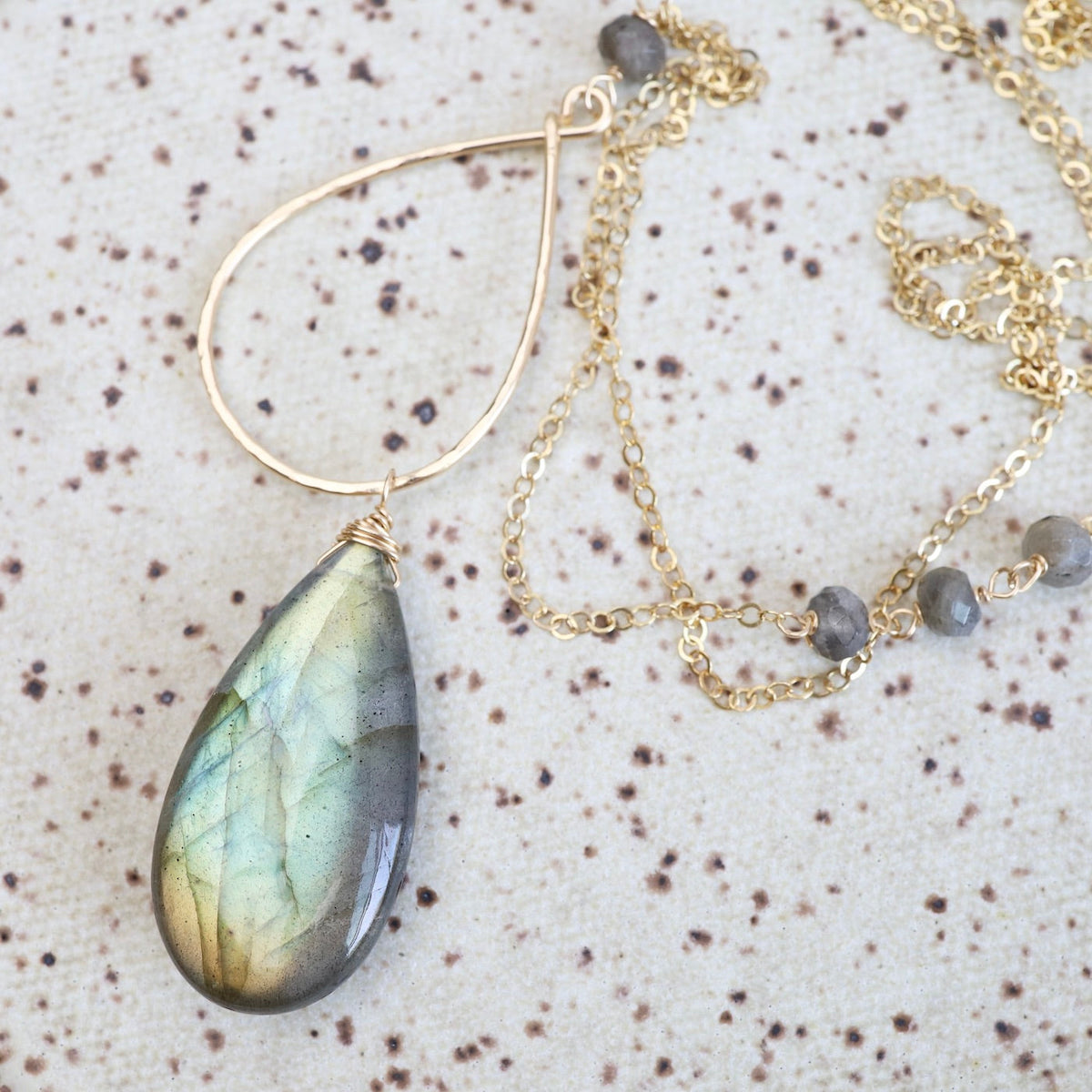 "Let your heart crumble into an infinite amount of tiny, precious seeds. Then plant love everywhere you go." 
― Anita Krizzan

Judy Brandon spreads joy with her jewelry, crafted with love using colored gemstones & detailed handmade elements. Her color combinations are unique and always cheerful, with a bit of sparkle and many styles. Each piece is hand-made by Judy in Southern California using 14k gold fill, sterling silver, and semiprecious stones. We have a great selection of her hew spring designs, which you can find online and in all three of our stores.
 
The moonstone pieces are radiant and elegant. This stone is believed to bring balance, harmony, and hope. It also is thought to encourage creativity, compassion, endurance, and inner confidence, a stone of new beginnings, transformation, and calming energy. The colorful glow of these white stones is beautiful!
The blue topaz stones in these pieces are light and sparkling, like crystal clear tropical waters. Topaz is believed to be soothing and healing, promoting truth, openness, and forgiveness. It is a stone of joy, generosity, and good luck. Judy also uses apatite, a more saturated bright blue stone that is thought to enhance insight, creativity, and learning. It is also a stone of acceptance and unconditional love.
The labradorite and green amethyst pieces in this collection are stunning also. Green has been a very popular color this season! Green Amethyst is thought to be a calming and peaceful stone, symbolizing happiness, harmony, self-respect, and well-being. Labradorite is believed to be a stone of transformation, strength, and perseverance. It is used for calming the mind and enhancing creativity.
Finally, these pink amethyst beauties are so sweet and summery! A softer, rosy-toned version of classic amethyst, this stone is thought to be soothing and protecting. It can be used as a reminder to be gentle with ourselves and others while releasing negativity and spreading love.