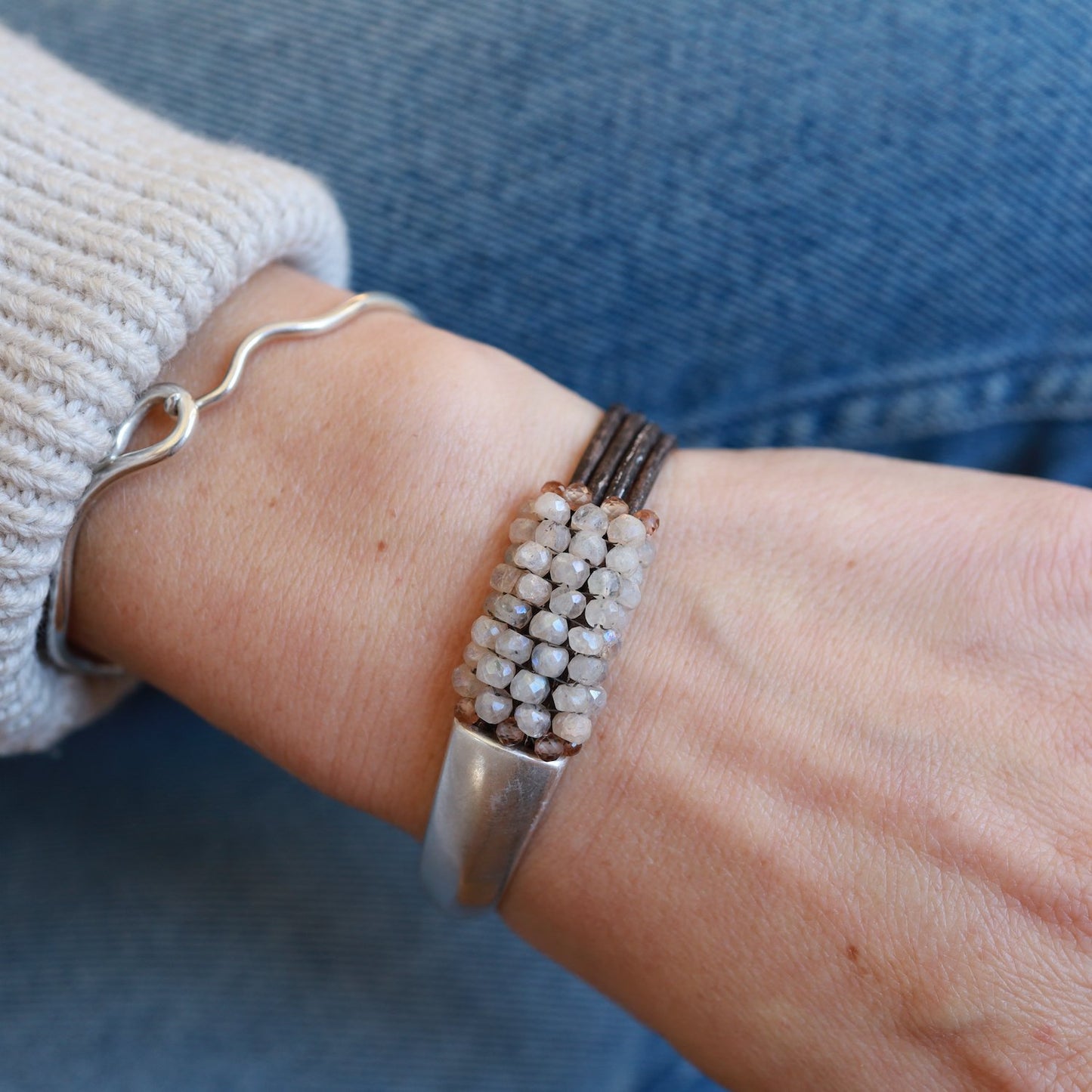 An instant favorite, this collection is our new go-to for adding a touch of casual glamour and natural beauty to any outfit. Martell bracelets are handcrafted from semi-precious gemstones, crystals, leather, and metal with magnetic clasps and lots of unique personalities.


Designer Dana Martell is based in Malibu, California. Her combinations of colors, materials, and handcrafted details result in pieces with character - glamorous, eclectic, and contemporary!
Dana is inspired by gemstones' natural wonder, which she attributes to her grandmother, who collected uncut stones and geodes and would then shine a black light on the rocks to expose their radiant colors. She is also inspired by her passion for handcrafted needlework, such as the peyote stitch, which is an off-loom bead weaving technique used in many cultures; it has been found in artifacts from ancient Egypt, as well as in Native American beadwork.
These pieces feature many of our favorite stones. You'll find tiny seed pearls, chunky matte turquoise, luminous moonstone, and colorful vintage beads - and so many more!
Each piece is finished with a handstitched Japanese seed bead backing behind the featured stones, securing the leather's design and making a smooth and comfortable surface against the wrist. A single small gold-plated bead on the inside of each bracelet is the Martell Studio signature. Such lovely details!