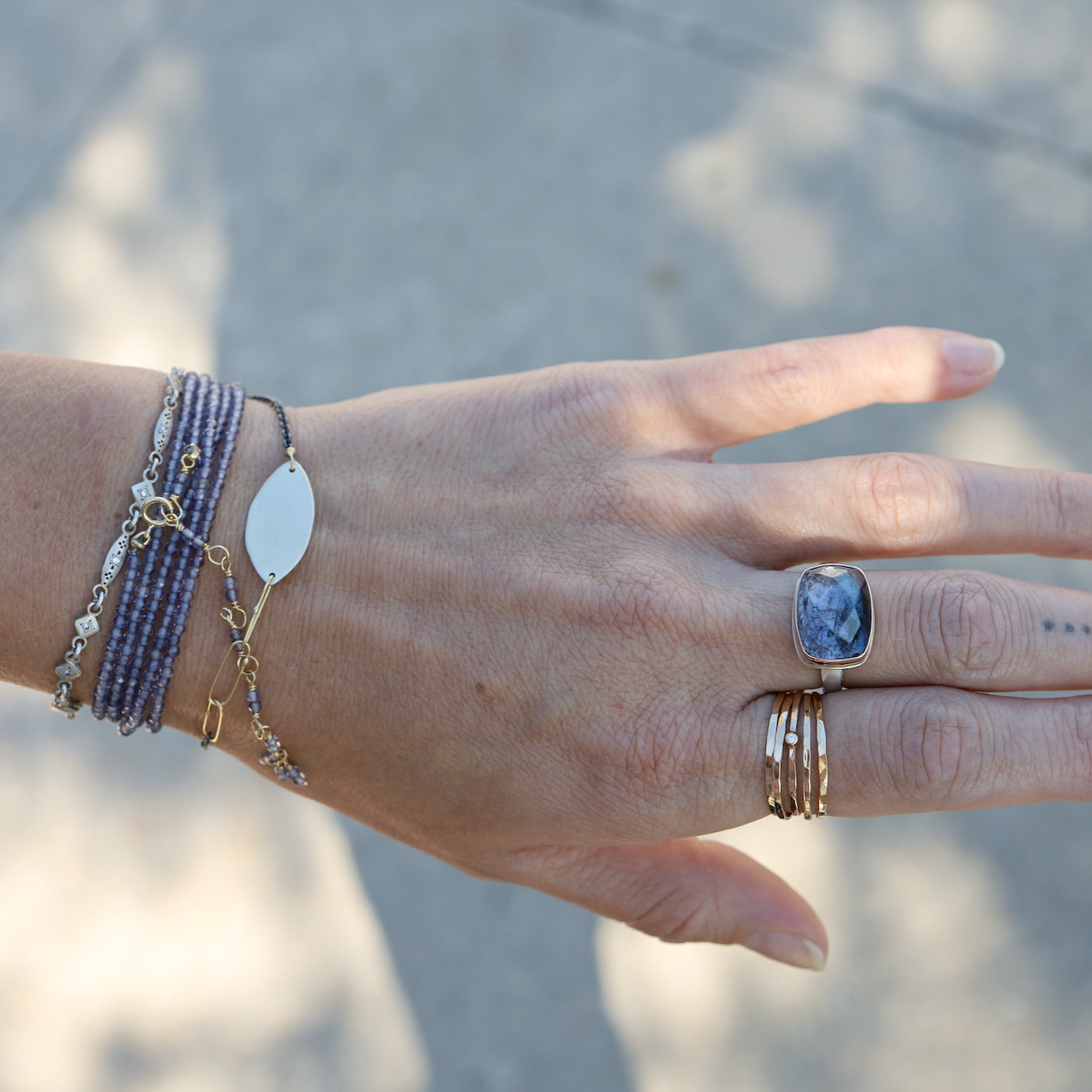 Color Stories with Jamie Joseph
Jewelry can be so many things - sentimental or practical, part of your everyday life or something for a special occasion. It can also be a creative outlet! This week we've had some fun playing with color and putting together different stacks with our Jamie Joseph rings - we have a few new rings that just arrived! 

Enjoy the gemstones - we hope these beauties put a smile on your face today, or inspire you to play around with color and stacking!


 
Glowing Green
Green is the color of harmony, growth, hope, and luck. Tourmaline, onyx, and moonstone all occur in amazing green hues ranging from bright and deep to pale and soft. We love them all!
Shop This Stack:
Jamie Joseph Inverted Green Tourmaline Ring, Jamie Joseph Whitewater Turquoise Ring, Anne Sportun Ombre Ocean Wrap, Zoe Chicco Double Chain Bracelet, Chan Luu Green Enamel & Diamond Dot Bracelet
Shop The Last Stack:
Jamie Joseph Green Moonstone Ring, Jane Diaz Hand Carved Silver Band, Ania Haie Gold Luxe Band Ring, Thai Silver Stamped Knife Edge Cuff, Sarah McGuire 10k Gold Hammered Tee Shirt Cuff, Anne Sportun Ombre Green Tourmaline Wrap