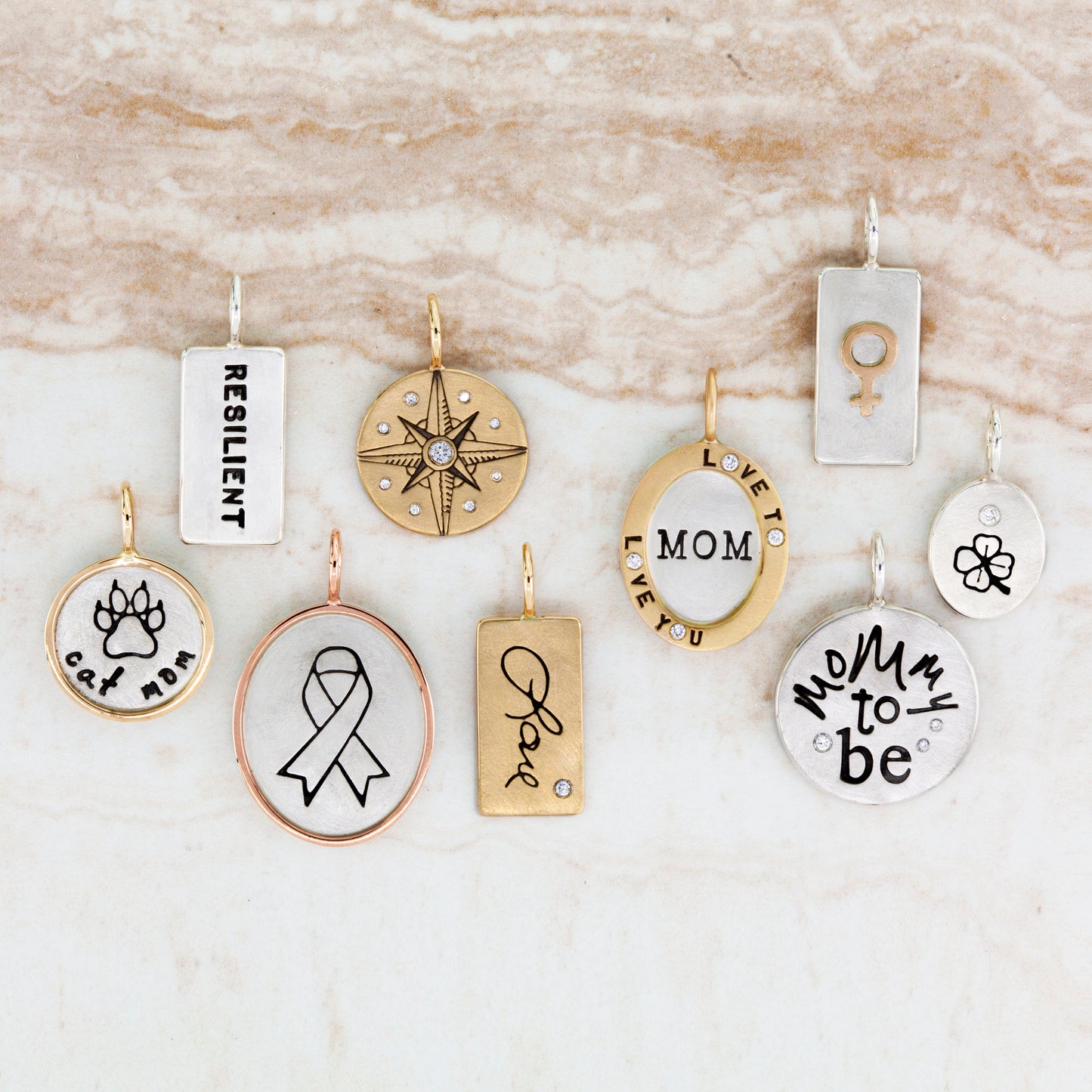 Heather B. Moore Mother's Day Trunk Show
Join us at Dandelion in Ardmore for a very special Heather B. Moore Mother's Day Trunk Show!
Saturday April 2 from 10am - 5pm
See a beautiful selection of charms, bracelets, chains, and much more from this collection of fine, personalized jewelry handcrafted in Cleveland, Ohio. Explore the nearly limitless options to design your own pieces, or select sentimental charms for a precious gift. It's a perfect time to think about Mother's Day gifts, as well as graduations, anniversaries, and other special moments.
Join us and work with Hannah from Heather B. Moore on a custom order and shop a wide variety of ready to wear pieces.
Contact us to schedule an appointment during the event!
ardmore@dandelionjewelry.com
(610) 649-8303
31 Coulter Ave, Ardmore PA
In the Heather B. Moore studio, they manufacture their own steel stamps, allowing their in-house steel shop to create tooling that can replicate a personal signature, sketch, logo, child's drawing, and everything in between. They use a freehand technique where each letter, number, and symbol is hand stamped. This method allows them to give every piece a unique personality to match the wearer. Along with charms, the collection includes earrings, chains, bracelets, rings, and accessories. Most of which are available in various combinations of sterling silver, yellow, rose, and white gold.
"Telling a story is not a trend," says Heather. "It's a keepsake, an heirloom. It's one-of-a-kind, just like the person wearing it."