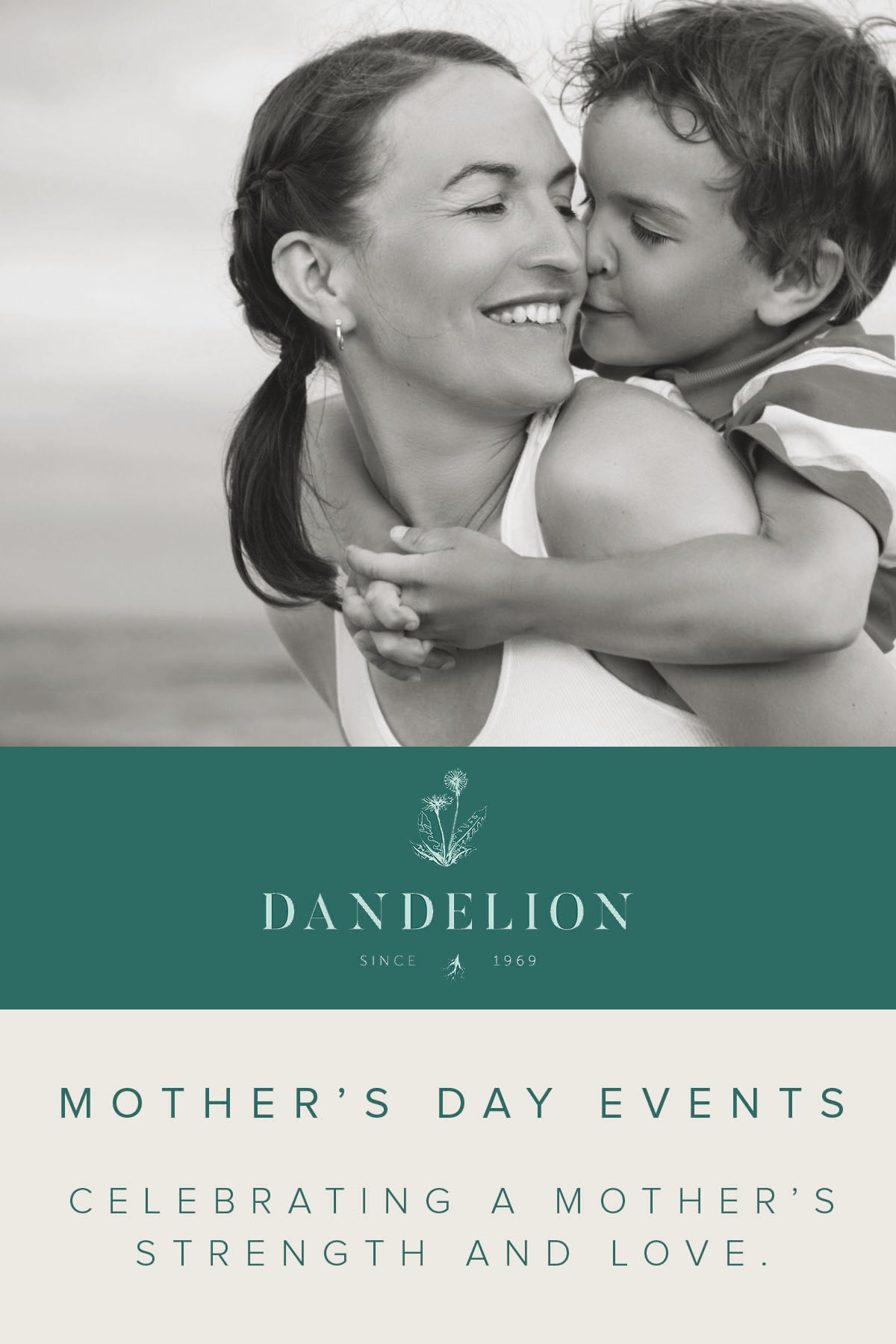 Celebrating Mother's Love and Strength. 
Mother's Day Events
Saturday, May 5th 
Who in your life is always there for you?  Often it is our Mother, sometimes it is a Mother like friend in our lives.  These important supportive women need to be honored, Dandelion has events planned for May 5th that will help you do just that.  Four of our most popular female artist are the center of our stores events this year.
Laura Jackson @ Ardmore, PA
In Ardmore, PA we will be highlighting a local artist, Laura Jackson.  She is a mother herself and creates beautiful jewelry our customers love.  Join us on Saturday for light refreshments. 
Ayala Bar @ Princeton, NJ
In Princeton, NJ we will be featuring the work of a very strong and creative woman: Ayala Bar.  Her jewelry is awe inspiring in its use of different mediums to create colorful and flattering pieces.  A favorite at all of our stores but will be featuring a special collection in Princeton for the weekend only.  Join us Saturday for light refreshments and Raffle.
Ananda Khalsa @ Saucon Valley, PA
In Saucon Valley, PA we will have the mind blowing work of Ananda Khalsa.  Her teeny tiny hand painted paintings in her jewelry are absolutely amazing and certainly worthy of special occasion gift giving.  She also works with beautiful stones in lovely organic shapes and settings.  Join us on Saturday for light refreshments and enter the raffle for a $100 Dandelion Gift Card. 
Appointments for a preview showing of her collection can be made for Friday, contact the store for details. 
Waxing Poetic @ Wyomissing, PA
In Wyomissing, PA a special Trunk Show collection of Waxing Poetic will certainly be ideal for shopping and creating a personalized piece for Mom or any other special person in your life.  Join us Saturday for light refreshments and enter to win a special Waxing Poetic chain and pendant.