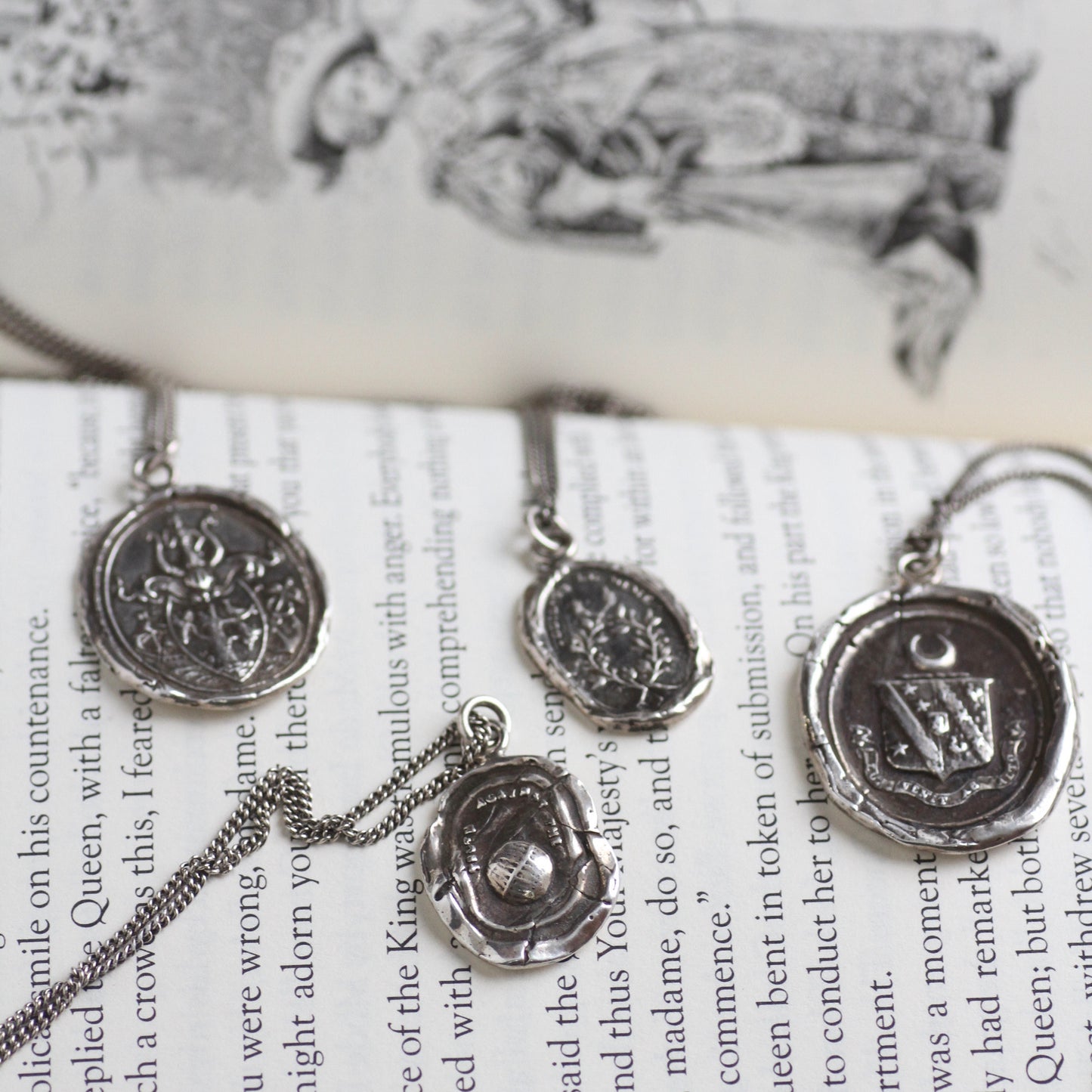 These talisman pendant necklaces are made from genuine wax seals from the Victorian era cast in reclaimed sterling silver. Sustainably handcrafted in Vancouver, these necklaces are intended to hold deep personal meaning while capturing an aesthetic of imperfection, character, and individuality. Within the collection, you can find things like a special friendship necklace, a personal reminder to yourself of how much you've grown, or a gift to wish someone good luck and safety. Each intricate pendant comes with a beautiful card to explain the symbolism of the design.
Wade and Danielle, the founders of Pyrrha jewelry, explain how they got started: "In 1993, we met, fell in love and began handcrafting jewelry at our kitchen table in Vancouver. Less than two years later — following myriad conversations about our shared appreciation for good design and old things — we founded Pyrrha with a commitment to always follow our own rules." They began their jewelry business as a side-endeavor, without any formal training and with lots of trial and error. After undergoing many creative transformations over the years, it wasn't until 2000, when the couple discovered an old box of antique wax seals at an estate sale, that Pyrrha became what it is today - their signature collection of meaningful talisman jewelry.
All Pyrrha jewelry is made from recycled precious metals. Pyrrha is a carbon-neutral, certified B Corp.