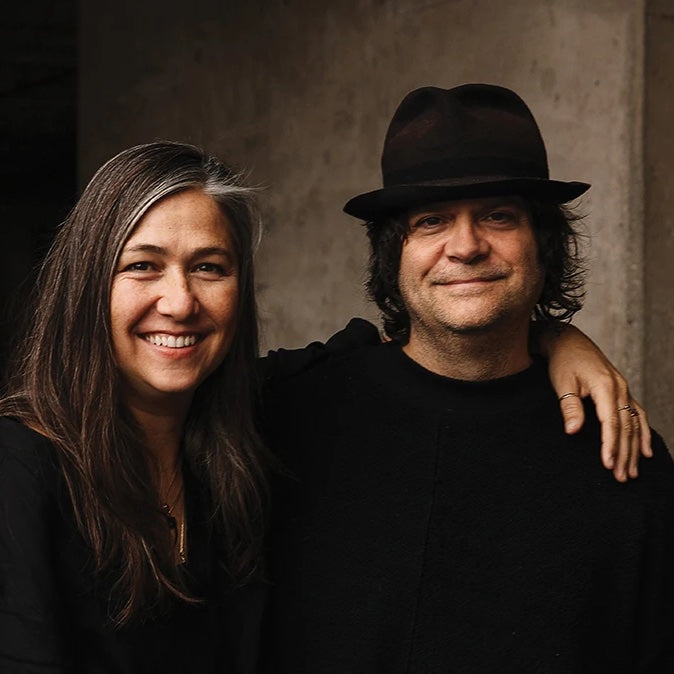 For Valentine's Day, let's celebrate by taking a look at some collections created by designers who are partners in life AND business!
---
Jamie Joseph
Each Jamie Joseph ring is one-of-a-kind and meticulously handcrafted in Seattle, Washington. Artists Jamie and Jeremy use signature stone cutting techniques to shape the beautiful gemstones that they select, then set the stones in frameworks designed to subtly enhance the stone and make it wearable.  The perfect, thoughtful simplicity of the 14k yellow and rose gold settings lets the natural beauty of the stones take the stage. Jamie and Jeremy are an amazing duo of metalsmith and lapidary artist, and they make magical jewelry with their combined talents!
---
Roggio Silversmiths
Victor and Susan have been collaborating on their Roggio Silversmiths collection for 50 years this year.  They founded their jewelry line in 1970, after meeting while they were attending The Pennsylvania Academy of Fine Arts. Their philosophy as artists is that they are persistent in their "unending pursuit of learning and understanding the nature of jewelry as art, and people's need for the beauty and joy that it brings." Their curiosity and creativity, and their commitment to this unending pursuit, have led to a distinctive collection and a tremendous following of admirers of their work.
---
Pyrrha
Wade and Danielle, the founders of Pyrrha jewelry, explain how they got started: "In 1993, we met, fell in love and began handcrafting jewelry at our kitchen table in Vancouver. Less than two years later — following myriad conversations about our shared appreciation for good design and old things — we founded Pyrrha with a commitment to always follow our own rules." They began their jewelry business as a side-endeavor, without any formal training and with lots of trial and error. After undergoing many creative transformations over the years, it wasn't until 2000, when the couple discovered an old box of antique wax seals at an estate sale, that Pyrrha became what it is today - their signature collection of meaningful talisman jewelry.
---
Sherry Tinsman
Sherry Tinsman and her family operate their jewelry business from their beautiful home studio on the Delaware River in Bucks County, Pennsylvania.  Sherry was born in England and as a young girl moved to Canada and finally the United States.  Her husband Danny and their two daughters Kaya and Emeline assist her with the production of jewelry and all other aspects of the business. Sherry has been creating jewelry for over 30 years and we love her distinctive style!
---
Baked Beads
Baked Beads is a stylish and colorful line of jewelry by husband and wife team David and Robin. Their story started when David began making beaded earrings in New York after leaving his former career in business, traveling the world, and being inspired to pursue a new, creative path. He began selling his creations, traveling throughout New England, and soon met his future wife, Robin, who joined him in his growing jewelry business. They moved to Vermont, made all of their jewelry in their spare bedroom, quickly grew and opened a studio in their town - and have just kept growing since then! We love their bright, handcrafted earrings that incorporate glass beads, crystals, and decorative metalwork.
---
J+I Jewelry
Jessica and Ian co-founded J+I Jewelry in 1999, and every piece has been handmade in their studio in the heart of Philadelphia. Ian describes the studio as being "filled with the sound of hammers and sanders as each piece is skillfully crafted by the talented team of J+I jewelers."  Their designs are organic and use simple shapes, focusing on the inherent beauty of the sterling silver and gold-filled metals that they use.
---
Tashi
Tashi jewelry is designed by Canadian duo Wren Campbell and James Burns, who are from Vancouver. Their simple and modern designs are carefully crafted  in sterling silver, 14k gold vermeil, and semi-precious stones and pearls. Perfect for layering and for everyday wear, their pieces are delicate with wonderful unique details - a true staple in any jewelry box!