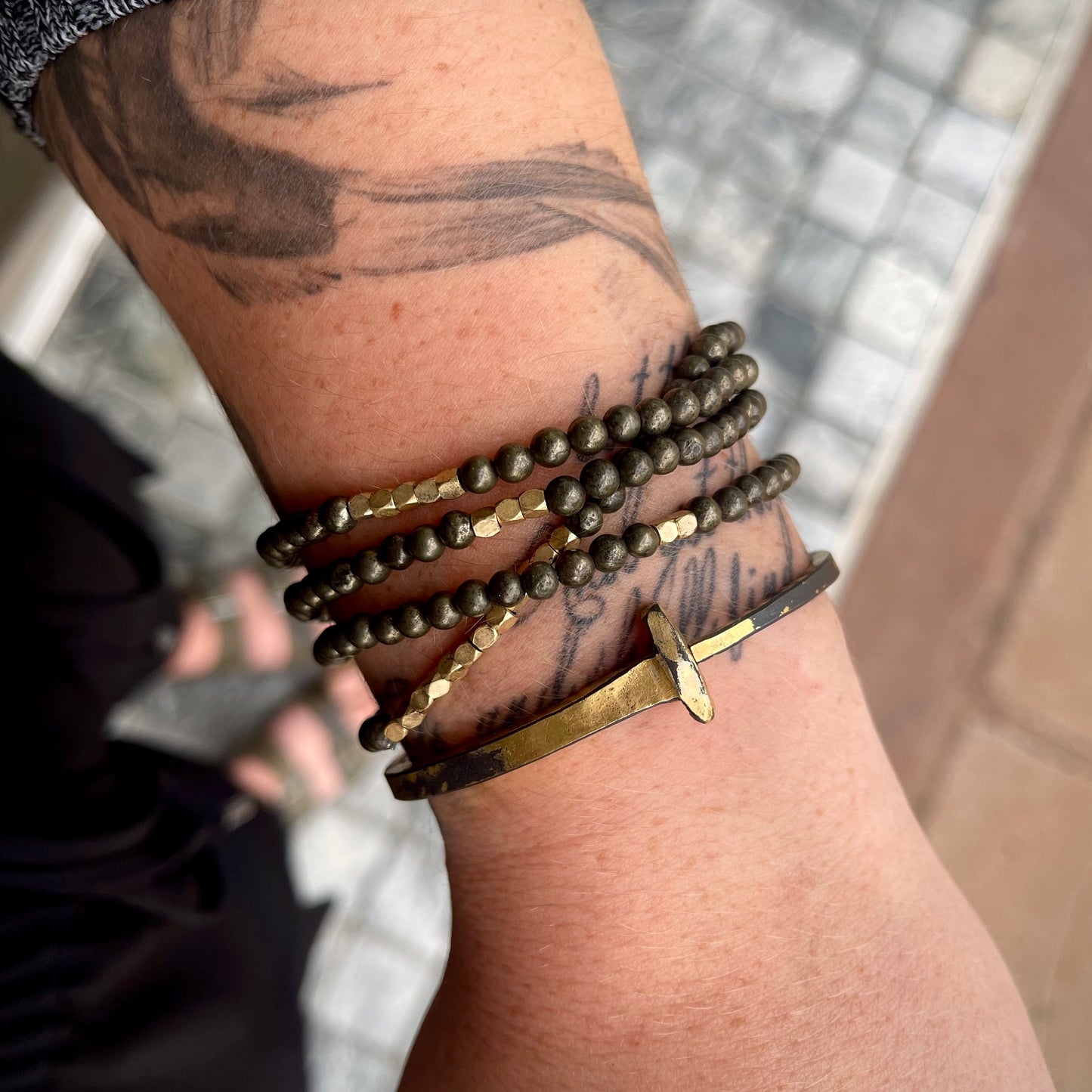 Marissa's Industrial Style
Hello Dandelion Family! My name is Marissa and I'm the assistant manager at our location in Saucon Valley. Although I've only been working at Dandelion for a few months, I've been coming here since I was a little girl.
My style consists of dark and neutral colors with little pops of color. I fell in love with photography in college and found a love for industrial photography. Ever since, I've found myself loving the look of oxidized sterling silver with stones and I always make sure to have something on that compliments my tattoos as well. One of my favorite stones is labradorite because of how many different colors can live within the stone, as well as its industrial feel.
I enjoy celestial things and truthfully anything that has a meaning to it. In the picture below, I'm wearing Jane Diaz's Phases of the Moon Pendant and one of my favorite pieces that I received as a gift (a one of a kind labradorite and mixed metal piece by Art By Any Means).
I've always loved industrial-style things and working at Dandelion has given me the opportunity to see how many options there are to wear.
 
Life is forever changing around us so why not take a second to admire the beauty, even if it's one item you got to remind yourself of the beauty. I hope you come visit us at your local Dandelion soon!

Marissa