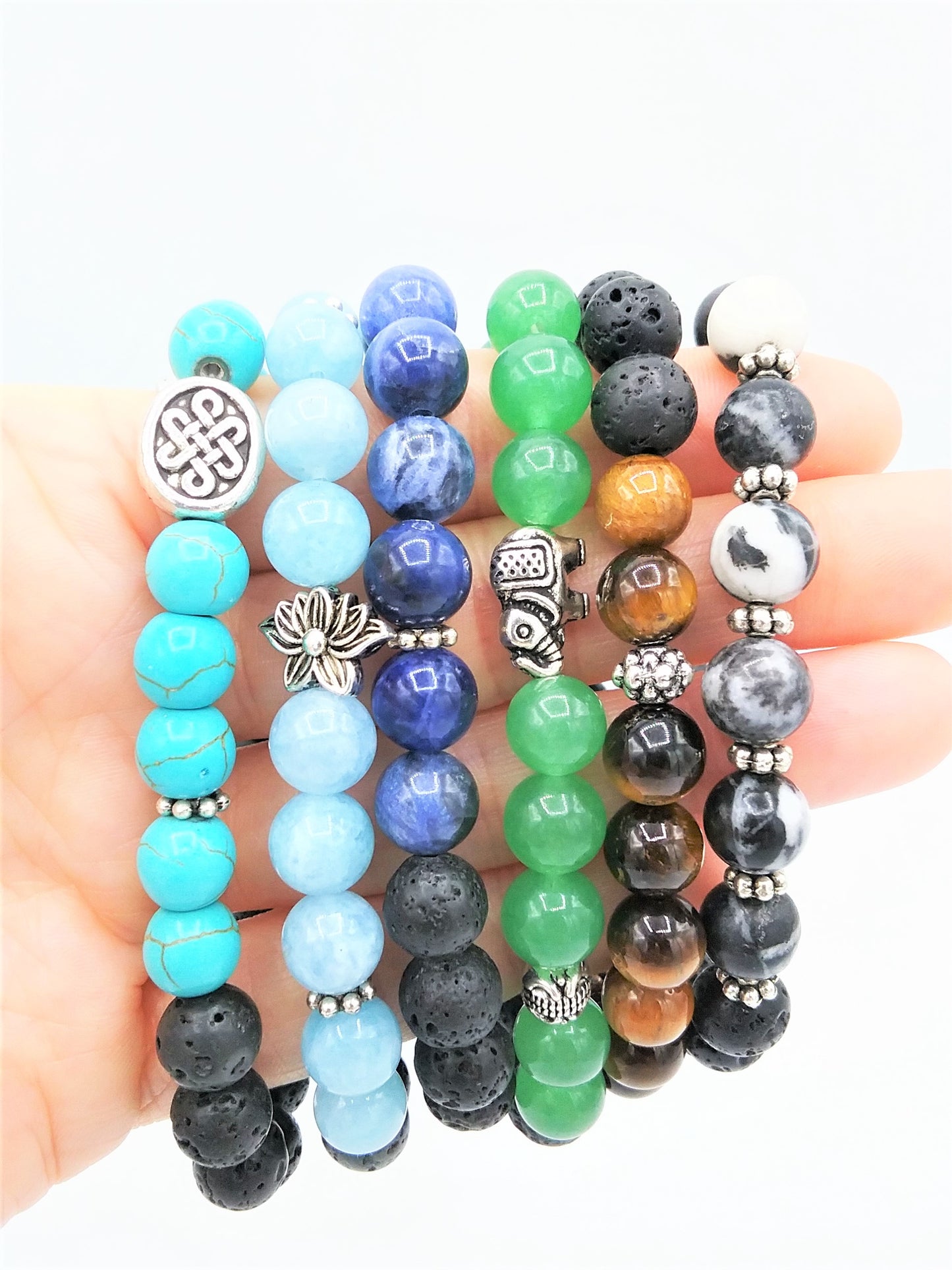 Shelda Lea Essential Oil Demo
Visit our Saucon Valley store during 5-9pm on September 20th for the Promenade Shops's Beauty, Bash & Bag event. We will be having Shelda from Shelda Lea presenting a demo for her essential oil bracelets. She will speak on all of the benefits of wearing your essential oil.
These bracelets are a great way to keep your aroma therapy scent with you at all times and the stones support your energy balance.  I wear mine everyday: Howlite for Calm and Zebra Jasper for Grounding.  I purchased a Rose Quarts bracelet for my daughter and added lavender to the lava stone.  She loves the bracelet and the scent, which helps soothe her anxiety while at school. 
Shelda Lea bracelets come is a wonderful box with description card which makes it a fantastic supportive gift!  
Join us for this fun informative event!! Light refreshments will be provided. Attend and enter to win a Shelda Lea bracelet of your own!
Click here to see our Facebook event.