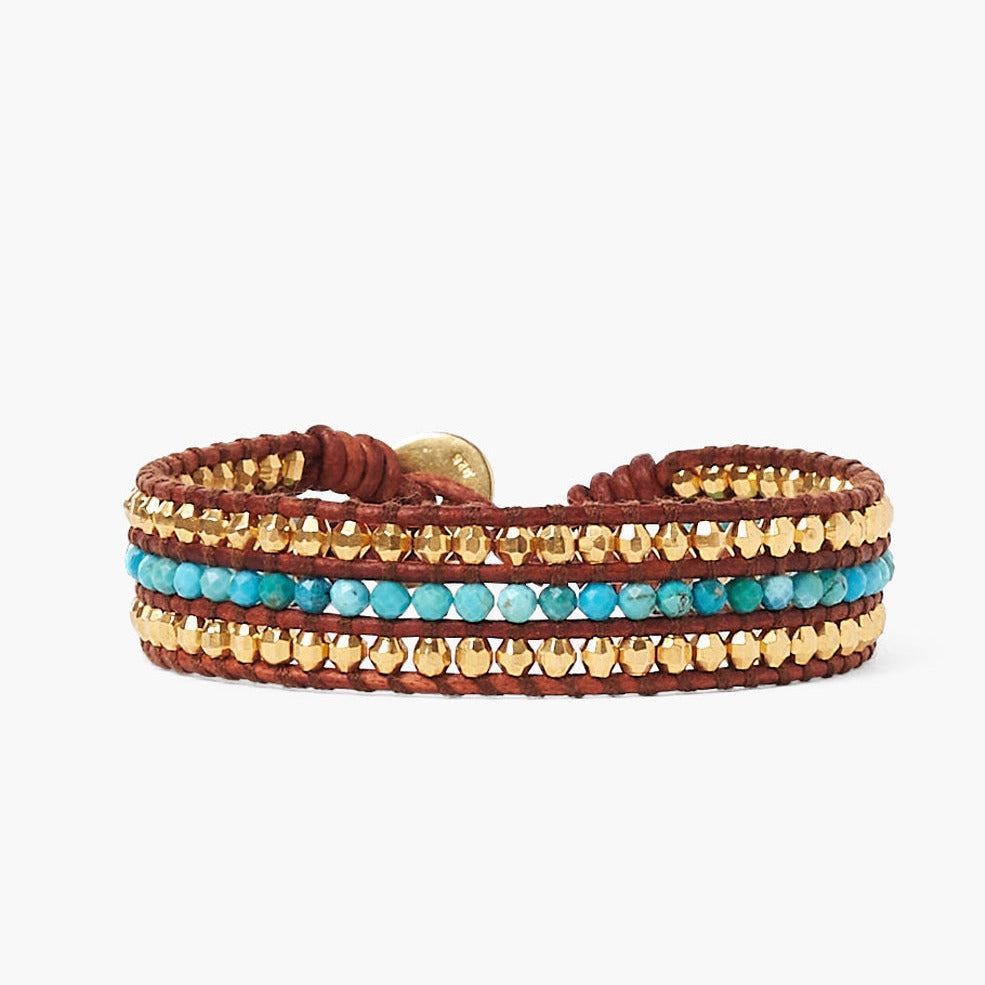 Featured Collections with Leather, Shells & Gemstones
Color! What a deep and mysterious language, the language of dreams.
- Paul Gaugin
We have so much admiration for the colors of natural materials! To wear them as jewelry is exciting and uplifting. Our newest arrivals from
Chan Luu
,
Martell Studio
, and
Jamie Joseph
are a dream come true for those who adore nature's treasures - gemstones, shells, pearls, and leathers.
Coral and pink colors are fresh and vibrant! Perfect for summer, these pieces feature materials such as shell, sunstone, peach aventurine, and rhodochrosite. Don't miss the beachy details like the adorable seahorse clasp on the spiny oyster necklace and the fossilized sea urchin from Jamie Joseph.
 
Turquoise is a soothing, calming color; in color psychology, it is a hue for creating emotional balance and healing. This cheerful natural stone looks equally beautiful with gold or silver, and we love the pearl details used in Chan Luu's newest turquoise jewelry! It also looks amazing hand-stitched on Martell Studio's warm leather and cork bracelets.
 
For something a bit more neutral but definitely not boring, we love the cool-toned blues, grays and purples in these pieces. The stones here include silverite, iolite, kyanite, and moonstone. These colors feel elegant and timeless, sophisticated but with a playful sparkle.
 
Another favorite of the new collections is refreshing green. It's a color for life, growth, hope, and renewal. Full of energy and relaxing to the eyes, it reminds us of nature, forests, and adventure. Here you'll find tourmaline, green kyanite, green garnets, and more.

Finally, for the full rainbow...these Chan Luu multi-gemstone and enamel pieces are stunning!