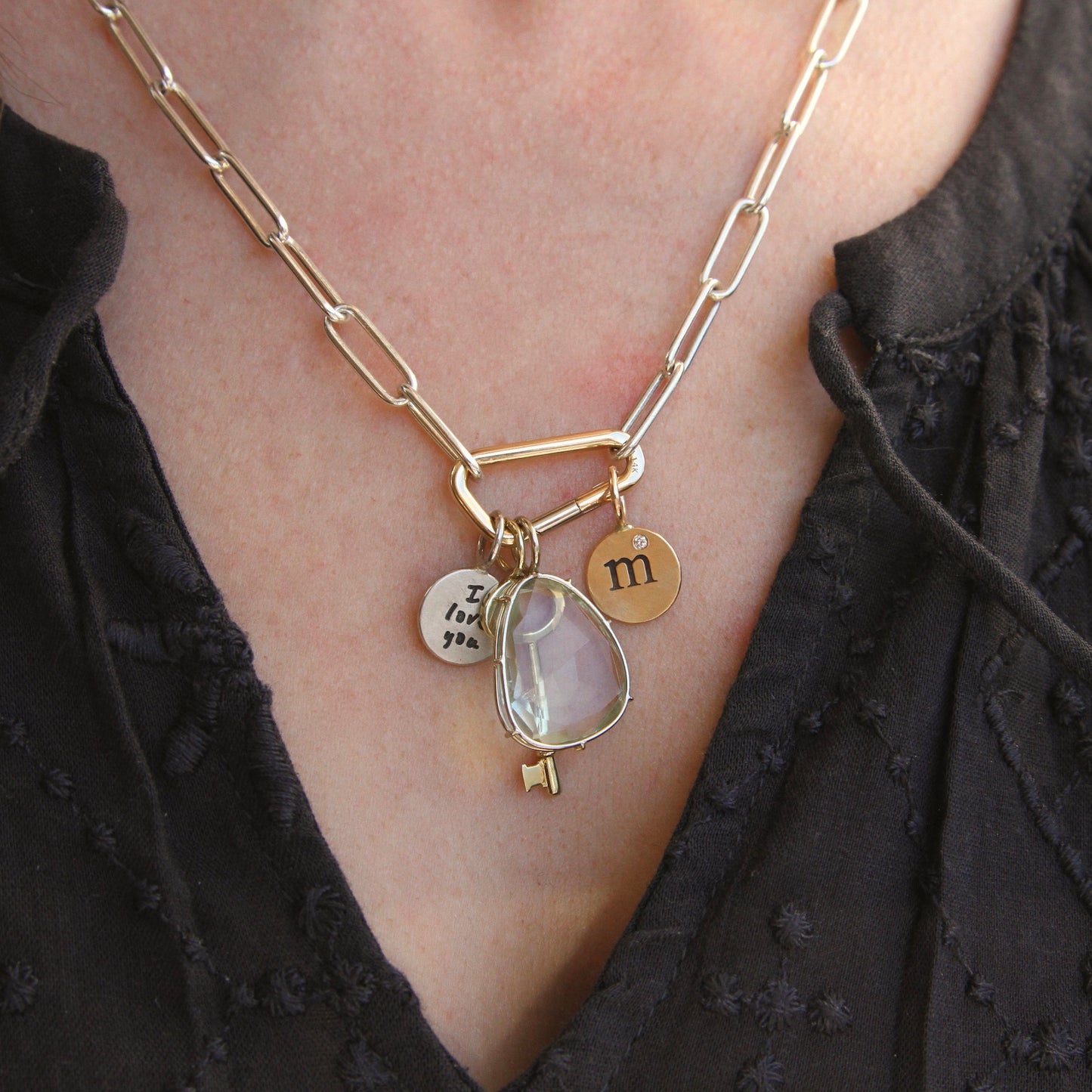 Let's be honest, we all love delicately unwrapping those perfectly wrapped boxes and opening it to find the pair of earrings or the necklace that you had at the top of your wishlist. But nothing is more sentimental than receiving jewelry that was specially handpicked, just for you. Shop from our jewelry with meaning collection to find the perfect gifts for the ones that you love.
Scout Curated Wears
This collection of versatile bracelets and necklaces is created with semiprecious gemstone beads and mixed metals on flexible elastic cord. We love their offerings of single-strand stacking bracelets, delicate triple wrap bracelets (which can be worn as a necklace too), and classic five-wrap bracelets (which can be worn as a necklace two ways!). Their meanings are based on the idea that wearing gemstone adornments taps the wearer into the energies from deep within our planet. Each piece comes with its own description of the featured gemstone, making them perfect for gifting! Plus, Scout donates 10% of the net profits to causes that support women. 


Find the Scout collection
online
or in our stores.
Pyrrha
Another collection of meaningful jewelry that we love is Pyrrha. These talisman pendant necklaces are made from genuine wax seals from the Victorian era cast in reclaimed sterling silver. Sustainably handcrafted in Vancouver, these necklaces are intended to hold deep personal meaning while capturing an aesthetic of imperfection, character, and individuality. Within the collection, you can find things like a special friendship necklace, a personal reminder to yourself of how much you've grown, or a gift to wish someone good luck and safety. Each intricate pendant comes with a beautiful card to explain the symbolism of the design.


Find the Pyrrha collection
online
or in our Saucon Valley location.
U.N.I. 
U.N.I. is sweet, sentimental jewelry handcrafted in Media, PA. On delicate chains of sterling silver, you will find tiny charms and gemstones that represent a lovely message which is included with the piece. Find a special gift for a friend, mother, or grandmother, or a necklace that is particularly meaningful to you. Each one is thoughtful and charming!
Find U.N.I. online or in our stores.
Custom Charms 
Our custom line is something that we think is very special and unique to Dandelion. You can purchase simple charms and birthstones on our website, or create your own in our stores from our selection of letters, numbers, symbols, and stones. This line is perfect for creating personalized jewelry with your BFF, mom, or daughter. We love seeing you get creative by adding charms to chains, bangles, and beaded bracelets and necklaces!
Find custom charms online and many more in stores!
Wear Your Secret
Wear Your Secret is created by Mia and Jasmine, a mother-daughter duo whose mission is to spread a message of happiness, love, and empowerment.  Their dainty jewelry is made from small beads strung on silk thread in different patterns of dots and dashes. Each pattern is a word spelled out in International Morse Code.  Mia and Jasmine hope that their messages can be understood universally, while at the same time being somewhat secret and personal to the wearer.  Each piece is finished with a hand-selected smooth citrine stone on the end of the adjustment chain. Citrine is a healing stone, thought to provide warmth, comfort, positive energy to those who wear it.
Find Wear Your Secret online and in our stores.
Shelda Lea
Shelda Lea's bracelets are handcrafted in Bucks County, PA from semiprecious stones and lava stone beads. These beautiful bracelets tell the story of the healing properties of their gemstones, AND offer the option of adding a couple of drops of essential oils to the lava beads. The result is jewelry that looks good, feels good, and smells good...what a treat!
You can find Shelda Lea online or in our stores.
Waxing Poetic
Waxing Poetic is a community of beautiful artistry and skilled craftsmanship, one with a familial foundation that extends far beyond heredity. From their home base in charming Carpinteria, California to the tropical and kaleidoscopic villages of Indonesia, Waxing Poetic is founded on a reverence for communal sustainability to further enrich its integral members' lives as well as the lives of their extended families. You can create your own jewelry with a combination of different charms that will be the best gift.
You can find Waxing Poetic online and in our stores.
Heather B. Moore
Heather B. Moore is the founder of a beautiful line of custom fine jewelry, handmade in Cleveland, Ohio. Her pieces are crafted from precious metals and stones but their true beauty lies in the stories behind the custom pieces. The designs are based on custom-made one of a kind steel stamps which can be created based on a loved one's handwriting, a child's drawing, a meaningful phrase, and so much more. These pieces are true heirlooms! At Dandelion, we carry a lovely selection of her signature charms, or we can help you design your own one-of-a-kind piece to be made just for you.
Find Heather B. Moore online or in our Ardmore location.
Zoe Chicco
Zoë Chicco was born and raised in Pennsylvania and now resides in Los Angeles, where she designs and produces her gorgeous line of modern and timeless 14k gold jewelry. Each piece is handcrafted in her LA studio by a small and dedicated staff of artisans. Her intention is for her pieces to be lived in, loved, and passed down for generations to come. With ethically sourced diamonds, and beautiful colored stones such as sapphires, rubies, emeralds, turquoise, and pearls, she creates unique and wearable pieces that can be layered, worn alone, and personalized. We carry a selection of her charms that can be used to build your own modern, delicate charm necklace. We also love to add her charms to Anne Sportun wraps for a new take on a charm bracelet!
You can find Zoe Chicco charms online or in our Ardmore location.
Explore Anne Sportun wraps online or find them in our stores.