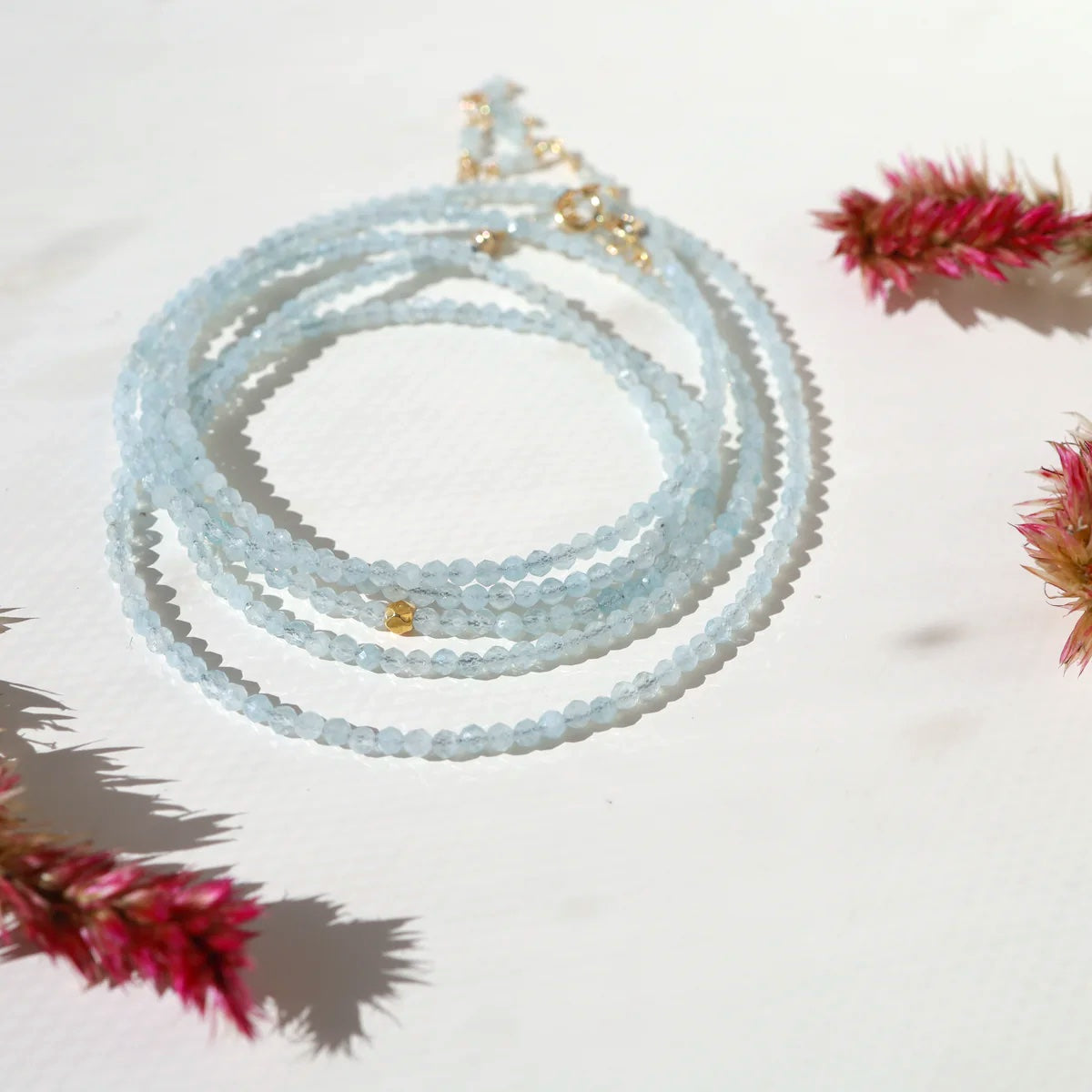 March Birthstone - Aquamarine
The March birthstone is aquamarine, a light blue or greenish blue variety of the mineral beryl. Named for the color of the calm sea, it is thought to be a stone of tranquility, clarity, courage, and transformation. It is also the stone traditionally used to celebrate a 19th wedding anniversary. Beautiful in both gold & silver settings...here are some of our favorite aquamarine pieces!
shop handmade March birthstone jewelry...