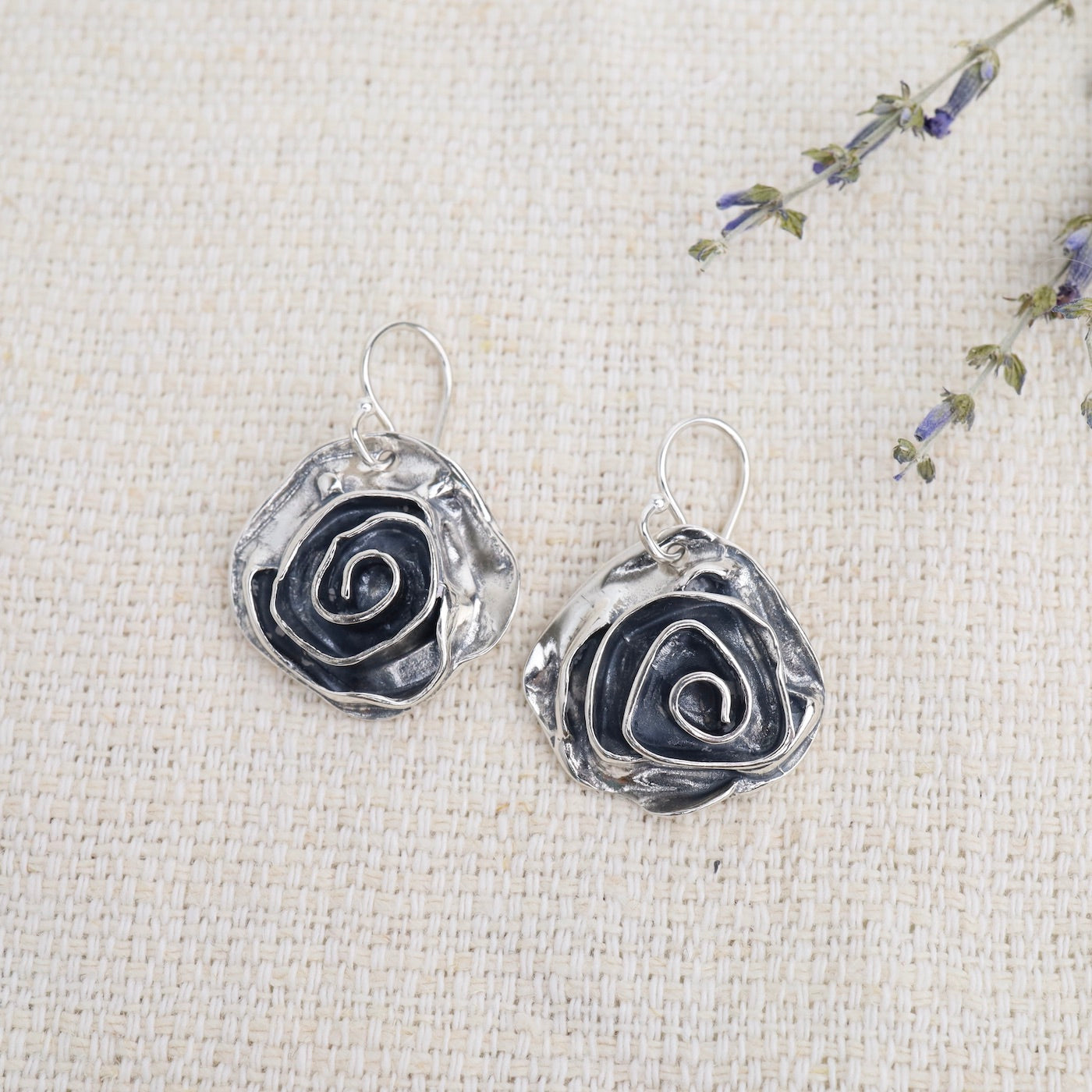 With decades of connection to the greater Philadelphia area, we love that we have the chance to bring you jewelry from artists who are very local to our Dandelion stores. Lorri Primavera, Susan & Victor Roggio, Sherry Tinsman, Laura J, Shelda Lea, and J&I all handcraft their collections in their PA studios! We love them all and we love to layer a one-of-a-kind look that mixes our favorite PA artists together!
 
Lorri Primavera is a jewelry maker and a part of a vibrant artist community near Philadelphia, PA. She firmly believes in "less is more" and thinks that what is left out of a piece is just as or more important than what is included. Her process is intuitive and begins with shape and color but ultimately is about the wearer and how they will feel in one of her pieces. She strives to create jewelry that rises above trends and has a lasting aesthetic. It is a very intimate process from start to finish.
 
Roggio Jewelry is a playful and beautiful collection created by the wife and husband team of Susan and Victor Roggio. The pieces are warm, organic, free-spirited and fun, and completely handcrafted by Victor and Susan in their home studio in Birchrunville, PA. They founded their jewelry line in 1970, after meeting while they were attending The Pennsylvania Academy of Fine Arts. Their philosophy as artists is that they are persistent in their "unending pursuit of learning and understanding the nature of jewelry as art, and people's need for the beauty and joy that it brings."
 
Laura J. Designs is a small, female-owned and operated business, started in 2002 and based in the Philadelphia area. Laura and her partner Melissa are committed to designing only the finest hand-crafted jewelry with high-quality semi-precious gemstones, sterling silver, and 14k gold-filled materials.
 
Sherry Tinsman and her family operate their jewelry business from their beautiful home studio on the Delaware River in Bucks County, Pennsylvania.  Sherry was born in England and as a young girl moved to Canada and finally the United States.  Her husband Danny and their two daughters Kaya and Emeline assist her with the production of jewelry and all other aspects of the business. Sherry has been creating jewelry for over 30 years and we love her distinctive style!
 
Shelda Lea's bracelets are handcrafted in Bucks County, PA from semiprecious stones and lava stone beads. These beautiful bracelets tell the story of the healing properties of their gemstones, AND offer the option of adding a couple of drops of essential oils to the lava beads. The result is jewelry that looks good, feels good, and smells good...what a treat!
 
Jessica and Ian co-founded J+I Jewelry in 1999, and every piece has been handmade in their studio in the heart of Philadelphia. Ian describes the studio as being "filled with the sound of hammers and sanders as each piece is skillfully crafted by the talented team of J+I jewelers."  Their designs are organic and use simple shapes, focusing on the inherent beauty of the sterling silver and gold-filled metals that they use.