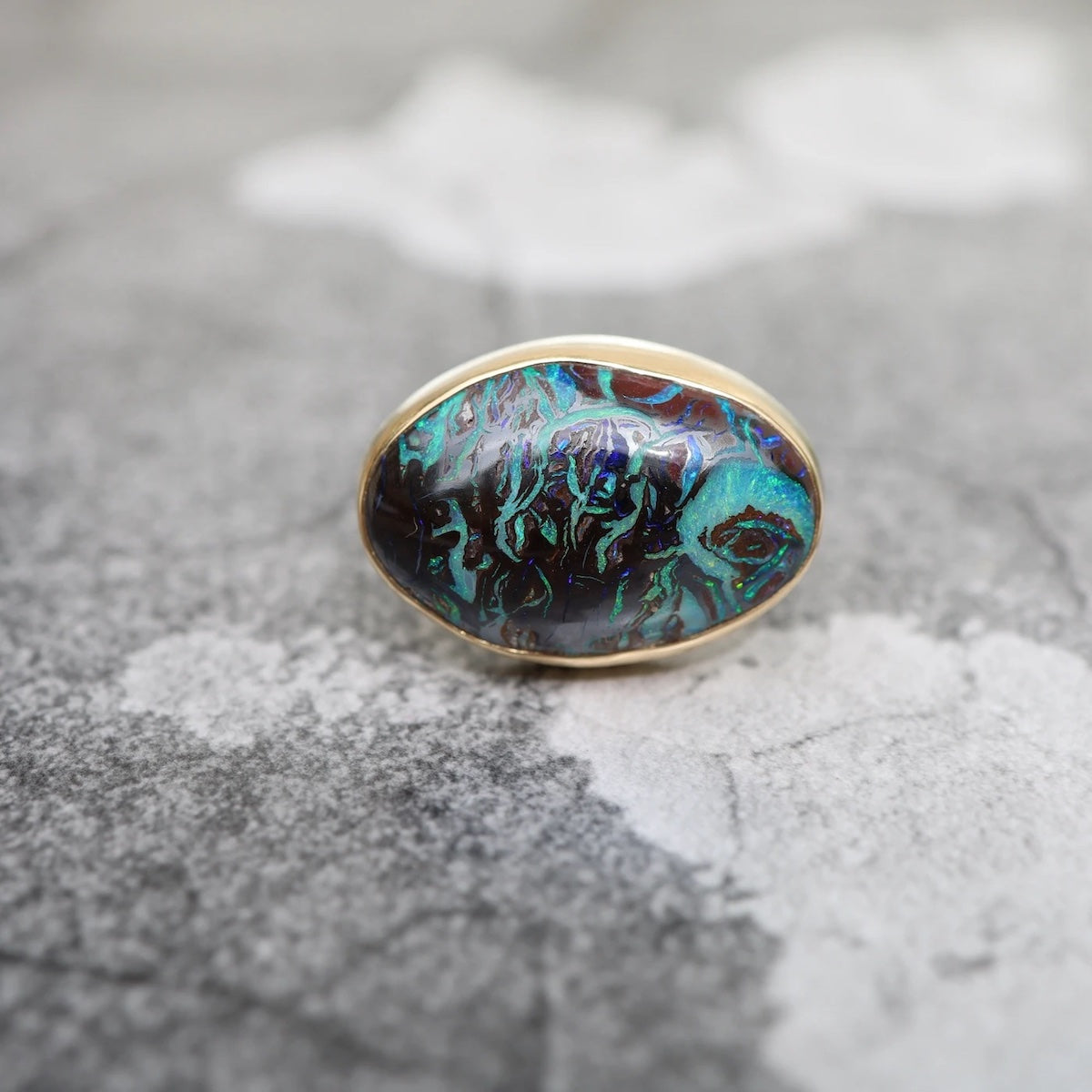 Happy October everyone! In honor of the new month, and anyone born in October, we'd like to share some of our favorite birthstone jewelry featuring opal and tourmaline. Opal is the more traditional October birthstone, while tourmaline is a more modern option - and both are gorgeous. Each of these stones can come in a wide variety of colors, ranging from shimmery white opals to swirling Boulder opals, and pale pink to deep green or blue tourmaline.
 
Opals are known for their amazing displays of rainbow colors, their fiery sparkle and glow, or their specific colors depending on where they were found. For example, Peruvian opals are known for their bright blue-green color, while Ethiopian and Mexican opals are more often yellow, orange, or red, and Boulder Opal comes from only one location in the world in Queensland, Australia. Opals have been believed to have various characteristics, including powers of prophecy and protection, purity, hope, and truth. It is also a stone often gifted to celebrate a 14th wedding anniversary.
Tourmaline is another stone with a wide range of colors, sometimes even within the same piece of stone. Popular hues include a unique pink tourmaline and lovely green - when combined, they earn the name of "watermelon tourmaline." Depending on the color, tourmaline stones are thought to have a range of healing properties; pink tourmaline represents love, compassion, and gentleness; green tourmaline promotes courage, strength and stamina. This stone is also a traditional gift to celebrate an 8th wedding anniversary.