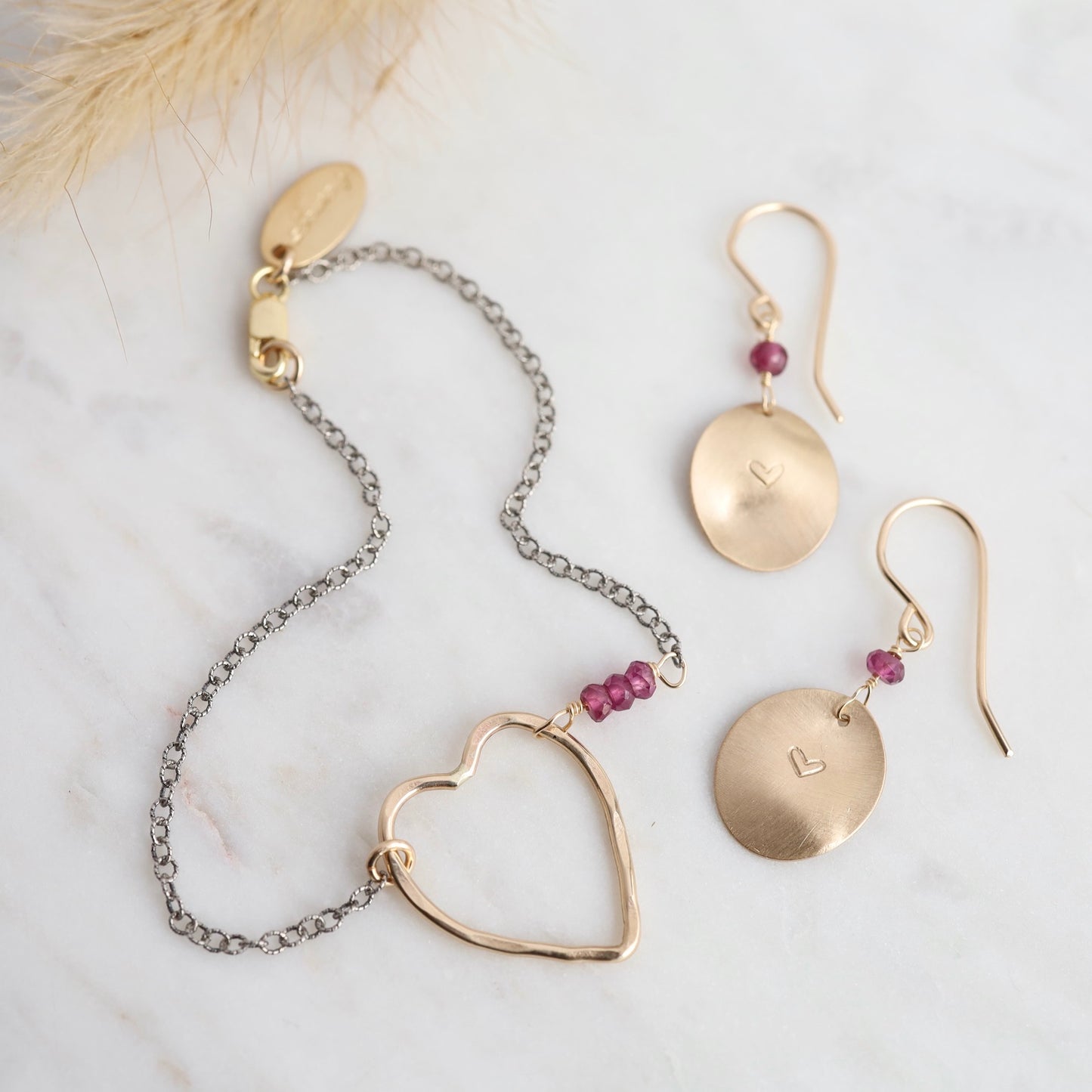 Valentine's Day Gift Guide

Let us always meet each other with smile,
for the smile is the beginning of love.
- Mother Teresa


Valentine's Day is a welcome reminder to tell those who are dear to us how much they are loved - on this day and every day! There are many ways to show your love that don't involve gifts, but if gifting is your love language, or theirs, we have some ideas for the best Valentine's Day jewelry to share! Whether it's for your partner, your best friend, your mom, your daughter...you'll find beautiful options ranging from subtle gemstone jewelry to classic heart jewelry. We love love!
---
Hearts
For someone who has your heart. A classic choice for Valentines Day.
 
---
Colors of Love
These pink and red pieces make excellent Valentine's Day gifts, from enameled hues to natural gemstones. For this occasion, two of our favorite stones are
garnet
and
rose quartz
- beautiful gemstones that are symbolic of the heart, love, hope, trust, and harmony. 
---
L.O.V.E.
Spell it out in words - L.O.V.E. ! These pieces tell your loved ones exactly how you feel and are beautiful gifts to remind them that they are loved.
 
---
Always Connected
The endless loops of designs like the infinity, love knot, and connected rings symbolize a relationship in which people are always connected.
 
Give Flowers
Sending love with a bouquet is a perfect tradition. Add a new and thoughtful touch by giving flowers that will last longer and be a wearable symbol of your love!
 
Love You To The Moon...
Express the enormity of your love, like the vastness of the universe, by saying, "Love you to the moon and back" or "You are my sun, moon, and stars."