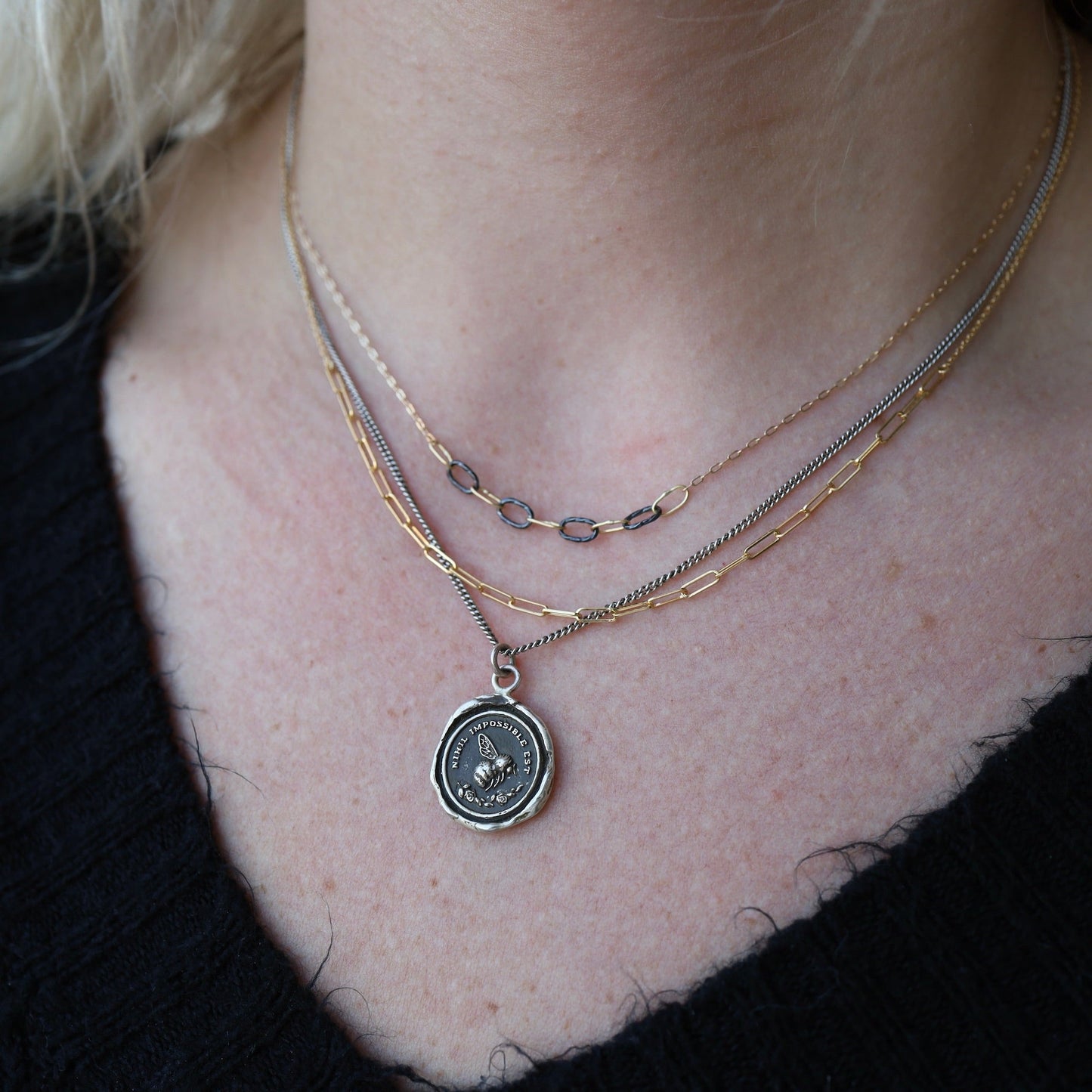 Wherever you go, go with all your heart. - Confucius

Congratulations to all the 2022 graduates! Exciting ceremonies and celebrations are happening, and we love helping you find meaningful gifts to give on these memorable occasions.

 
In Mier Luo's collection you will find peaceful and simple beauty. Her jewelry is not too complicated; instead, it focuses on graceful organic shapes and the contrast of shiny bright gold on matte colored clays.

Everything is handmade in her studio in Brooklyn, New York in small batches. Her process begins with her initial designs, which are inspired by textures and forms found in nature.  Then pieces are handmade from porcelain clay and fired to over 2000 Fahrenheit degrees. Accents are added to the fired porcelain in 22k gold, and all of her chains and ear wires are gold filled.
 
These talisman pendant necklaces are made from genuine wax seals from the Victorian era cast in reclaimed sterling silver, and some with 14k gold accents. Sustainably handcrafted in Vancouver, these necklaces are intended to hold deep personal meaning while capturing an aesthetic of imperfection, character, and individuality.
 
Within the collection, you can find messages that are perfect for a graduate. Celebrate their achievements, show your admiration for their determination, & encourage them to follow their dreams. Each intricate pendant comes with a beautiful card to explain the symbolism of the design.
 
Tashi jewelry is designed by Canadian duo Wren Campbell and James Burns, who are from Vancouver. We have loved their simple and modern designs for many years, and they just keep getting better and better!

The name Tashi is a Tibetan word for good fortune.

The pieces are all crafted with sterling silver or 14k gold vermeil (sometimes in a high-polish finish, and sometimes in a lovely matte finish), along with semi-precious stones and pearls.